| | |
| --- | --- |
| Discover the art and science of geography by exploring the links in the page below... | |
By Ray Cruz

September 19, 2001


Ashes, dust and twisted steel,

Burning fuel deep underfoot,

We look for life, for hope, for love,

But eyes affix on grime and soot.

Then comes a smile and helping hand,

From people near and everywhere,

An open hand to heal the land,

A warm embrace to say 'We care...'

Do you like classical music or poetry? Search for Pop, Classic Rock, Latin Band and other types of music you can download ...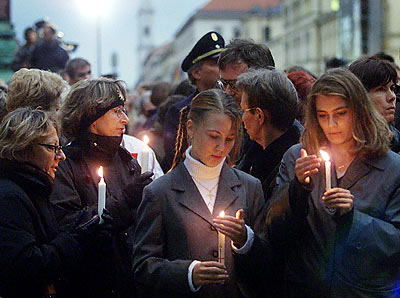 Munich, Germany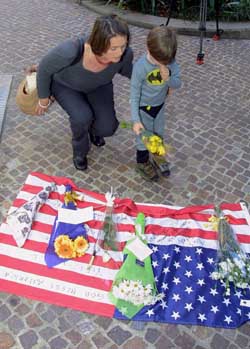 American Consulate Sydney, Australia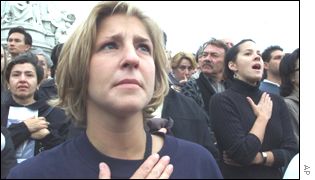 Buckingham Palace, London
More images from around the world...

See also Words of Peace, Act of Peace, Winter Wishes, more Poetry and Free Poetry Downloads
Direct link to this page is: www.ergonica.com/poetry/thankyou.htm
Musings of Dr. Yucca: Let your garden thrive! A safe and sane delight..…

Top of Page
---
[Home] [Weed Control] [Weed Identification] [Weed Science] [Weed Tips] [12-Step Program] [Garden Tools] [Weeder Features] [Weed Twister] [Advanced Techniques] [Press Releases] [Purchase Options] [Log in-Register]
[Weeds Photos] [Environmental News] [Organic Farming News] [Lawn Conversion] [Agriculture Hand Tools] [Gardening Books] [Poetry] [Science Projects] [Horticulture] [Gardens] [Garden Clubs] [Downloads] [Contact]

All Rights Reserved © Ergonica 1999 - 2015
For comments regarding this web site contact webmaster[AT]ergonica.com.